Body
In 2016, Global Arts + Humanities Discovery Theme funded 11 two-year pilot projects. They were: Collaboration for Humane Technologies, Contemporary Art and its Publics, Environmental Humanities, Human Rights in Transit, Global Mobility Project, Transnational Black Citizenship, The Emergence of Number, Be the Street, Project Narrative: Applied Narrative Opportunities, From Homer to the Qur'an: The Ancient World at OSU, and Science and Technology Studies.
Project Highlights
Advanced
Media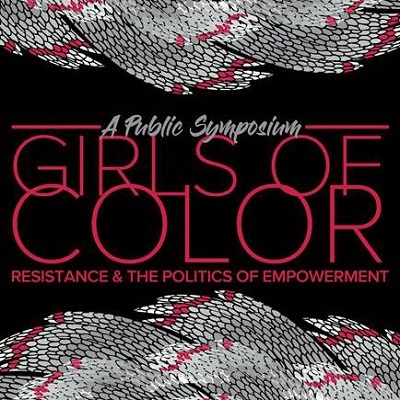 Text
Girls of Color: Resistance & the Politics of Empowerment
This public symposium sponsored by three Discovery Theme pilot areas: Human Rights in Transit, Environmental Humanities, and Transnational Black Citizenship. This all-day event engaged the work of social justice, critical literacy and rhetoric scholars and emphasized the significance of Girls of Color Studies as an emergent interdisciplinary field. Almost 300 people, including students, faculty and community members, attended the symposium.  
Text
Collaboration for Humane Technologies
Through more than 20 community building and research catalyzing activities, The Collaboration for Humane Technologies forged new connections and produced research prototypes and outcomes that have already begun having an impact, including virtual reality experiences for stress reduction and mindfulness; artworks and performances addressing surveillance, climate change, data humanism versus big data, and elder care; mixed reality simulations to improve dementia care; games for full-bodied fitness play; artistic technology projects for inter-generational communication; and much more.
Media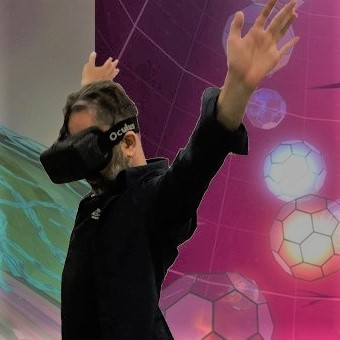 Media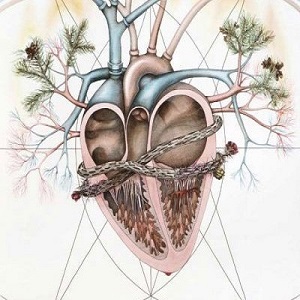 Text
Medical Humanities: From Campus to Communities
This interdisciplinary conference in April 2018 sponsored by Global Arts + Humanities Discovery Theme and Project Narrative helped foster conversations among scholars and students from medicine, classics, English,  history,  comparative  studies,  French and Italian, and women's, gender, and sexuality studies, as well as from institutions across the country and abroad. In addition to two excellent keynotes by Tod Chambers of Northwestern University and Brooke Holmes of Princeton University, the symposium offered lively panels discussing critical spaces for the medical humanities: the bedside, the classroom, the page, the screen and the community.
Text
Be the Street: A Performance Studies Project on Human Mobility and Place-Making
In this time of intense global migration and displacement, Be the Street, a devised performance partnership with local communities addressed questions of place-making. The project involved collaboration between faculty from the departments of theatre, Spanish and Portuguese, dance and comparative studies, and community members from the Hilltop neighborhood of Columbus who together created performances that addressed a range of serious issues from domestic violence and addiction to school lock-downs. Be the Street will continue their important work and build on existing partnerships established with community organizations through the leadership of Moriah Flagler, an expert in community-based devising and digital storytelling and a Global Arts + Humanities Discovery Theme postdoctoral researcher.
Media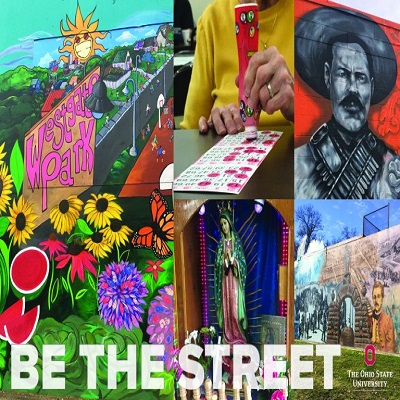 Media
Text
The Emergence of Number Project
The Emergence of Number project brought  together  researchers from a disparate array of fields to interrogate issues like the evolution of number cognition; the contrasts and similarities between number cognition in humans and other species; the acquisition of number concepts in childhood; and the relationship between language and thought in the numerical domain. The project produced two conferences, one that took place in the summer of 2017 in the ancient walled city of Dubrovnik, Croatia, and the other in June 2018 on the Columbus campus of Ohio State. What emerged from these conferences was a new, multi-institutional network of researchers, a plan to publish joint research and a renewed appreciation of the power of interdisciplinary research to raise new questions and to suggest   novel solutions to fundamental puzzles about the human condition.
Text
Global Mobility Project: Artist Talk by Susan Meiselas
In February 2018, the Global Mobility Pilot Project, in collaboration with the Department of Art, hosted an artist talk and a round table discussion with noted photographer and MacArthur Fellow Susan Meiselas. Her photographs reminded us of the importance and power of bearing witness to our world. Documenting strippers in New England carnivals, conflict in Nicaragua and El Salvador, and the plight of the Kurds in the Middle East, her visually stunning work has been the subject of exhibitions at the Art Institute of Chicago and the Whitney Museum of American Art, New York. Meiselas has been widely acclaimed for her ethical approach to photographing social and political turmoil, displaced peoples and the strength of the human spirit. She has had one-woman exhibitions in Paris, Madrid, Amsterdam, London, Los Angeles, Chicago and New York, and her work  is included in collections around the world.
Media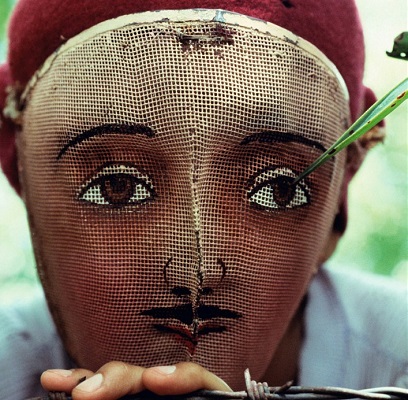 Media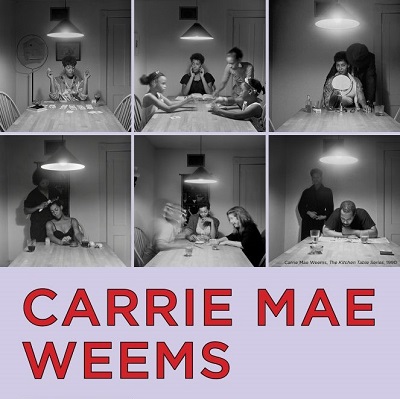 Text
Contemporary Art and Its Publics: Artist Talk by Carrie May Weems
In collaboration with the Department of Art's Living Culture Initiative and the Visiting Artist Program, Discovery Theme's Contemporary Art and its Publics Pilot Project co-sponsored an artist talk with Carrie Mae Weems, whose 35 year practice in photography, film, video, performance, text and textiles has interrogated issues of cultural identity, politics and the social consequences of power.
Throughout her work, and with an acute sense of how subjectivity and the camera shape cultural narratives, Weems has consistently brought people together to examine the very things that keep them apart. The recipient of a MacArthur Foundation Fellowship in 2013, Weems has been the subject of major exhibitions internationally, including the traveling retrospective, "Carrie Mae Weems: Three Decades of Photography and Video."  Weems' presentation shattered attendance expectations with over 700  people attending.
Text
What's so Funny? Discovering and Interpreting Humor in the Ancient World
From Homer to the Qur'an Pilot Project sponsored "What's So Funny? Discovering and Interpreting Humor in the Ancient World," an international conference on humor in the ancient Mediterranean. Four invited keynote speakers and 12 additional guests addressed the nature of humor in the biblical world, ancient Greece and ancient Rome. The topic is a new one for scholars of the ancient world but another element that set this conference apart was that it was conceived of, organized and hosted by doctoral students from the departments of classics, history, and Near Eastern languages and literatures. In consultation with other graduate student organizers, Michael Beshay (history), Michael Biggerstaff (NELC) and Katie Caliva (classics) produced a conference praised by participants.
Media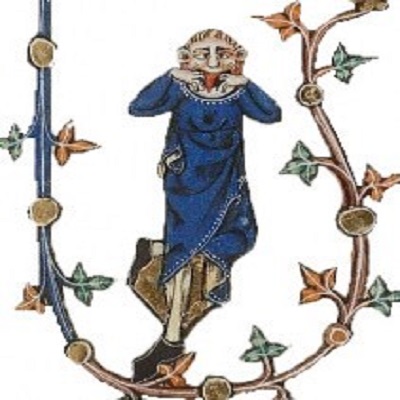 Media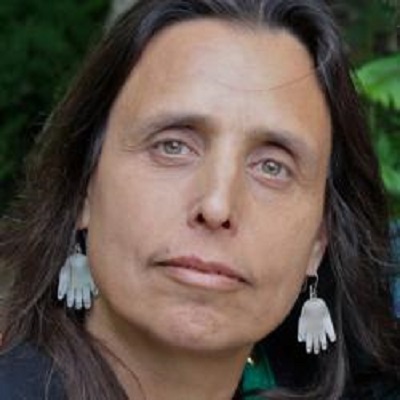 Text
Winona Laduke: Indigenous Politics Today
The Environmental Humanities Discovery Theme Pilot Project hosted renowned environmentalist and Indigenous rights activist, Winona LaDuke. LaDuke works on issues of climate change, renewable energy, environmental justice with indigenous communities, and the fight to protect indigenous plants and heritage foods from patenting and genetic engineering. Her talk, "Indigenous Politics Today," centered on the protests of the Dakota Access Pipeline at the Standing Rock Indian Reservation, the increasing economic and social costs of fossil fuels and the possibilities for imagining more just and resilient societies.
Text
Global Citizenship: Beyond the Carceral State
This two-day colloquium was sponsored by the Transnational Black Citizenship Pilot Project in collaboration with Reconstruction, Inc. It brought together incarcerated citizens (via Skype), returning citizens, students, activists, scholars, service providers and other community members interested in understanding and addressing the issue of mass incarceration. The event aimed to produce a collaborative network positioned to study the carceral state using creative engagement and principled transformation.
Media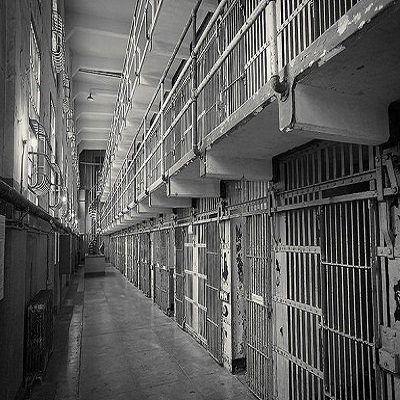 Media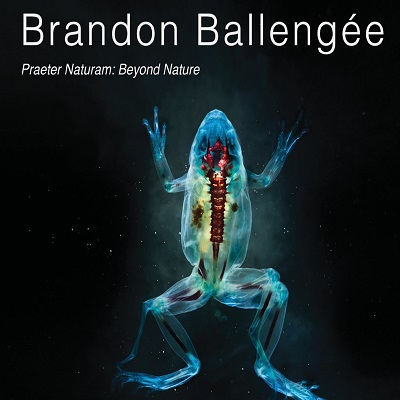 Text
Praetor Naturum: Beyond Nature
In his talk titled, "Praetor Naturum: Beyond Nature," visual artist, biologist and environmental educator Brandon Ballengée discussed ecosystem activism, a form of directed action that relies on participatory biological field investigations and laboratory programs that emphasize public involvement. Ballengée is an internationally renowned eco-artist who holds a transdisciplinary PhD in art and biology.   In addition to his art work, he has published papers in scientific journals on amphibian mutation. He weds his multi-disciplinary expertise with a commitment to environmental  education  and  activism. This event was co-sponsored by four Discovery Theme pilot projects, including Environmental Humanities, Human Rights in Transit, Collaboration for Humane Technologies, and Science and Technology Studies.
Accordion Header

Past Research Projects
Text
Be the Street brought together faculty and graduate students across five fields (theatre, dance, Spanish and Portuguese, comparative studies and city planning) who continue to work in the interdisciplinary area of Performance Studies together with Columbus community groups to create a series of ethnographically informed theatre or dance productions exploring migration and community transformation.
---
Collaboration for Humane Technologies fostered arts-driven, interdisciplinary research to take action on challenges that impact life and livability in the 21st century. At the core of the project are two Pop-Up Collaborations as well as innovative public events, documentation and dissemination. The first Pop-Up will focus on humane technologies, exploring new ways to interact with dynamic mediums that access our multisensory human capacities.
---
Contemporary Art and Its Publics supported programming over two years that related to the broad theme of contemporary art and its public accessibility, with a special focus on the crucial role of curators and exhibitions. It engaged with the issues of artistic appropriation and mechanical reproducibility and how these issues have altered our relation to and understanding of art.
---
The Emergence of Number sought to build a world-leading multidisciplinary community within Ohio State with the capacity to stimulate, produce and disseminate outstanding research on the cultural, historical and cognitive underpinnings of human numerical capacities. The project focused on interface issues at the intersection of such disciplines as history, linguistics, logic, mathematics, neuroscience, philosophy and psychology.
---
Environmental Humanities aims to build infrastructure that facilitates innovative research, teaching and outreach in this interdisciplinary field. The topical focus of the pilot grant is climate change, with guest lectures, exhibitions, film screenings and special course offerings. The goal of the pilot project is to lay the groundwork for making Ohio State a regional and national leader in Environmental Humanities.
---
From Homer to the Qur'an expressed the chronological and geographical breadth and inter-departmental scope of this project, which will capitalized on the university's remarkable strength in ancient studies and built a program of worldwide recognition that benefited not only scholarship and teaching but also broader public understanding of the ancient past and its continuing influence.
---
Human Rights in Transit creates a dynamic knowledge hub to grapple with the complex and multidisciplinary questions raised by the fact that human rights, the human and human environments are in transit. The knowledge hub, is a metaphorical location as well as a method of transmission driven by collaboration, research, teaching and community relationships, shows that knowledge — as well as human rights — is "in transit."
---
Migrants and Movers: Humanities and Arts Perspectives on Global Mobility addressed the study of migration to investigate how local cultural factors and decision-making inform global dynamics. The project integrated the insights of the humanities and arts with the social sciences to facilitate a conversation on how to advance the study of global mobility.
---
Project Narrative: Applied Narrative Theory enhanced efforts to apply the distinct knowledge and skills of the arts and humanities, especially the knowledge and skills associated with stories and storytelling, in three areas that overlap: narrative medicine, comics studies and collaborative storytelling. The project builds on the Project Narrative program begun in 2006, which has become the world center for the study of stories and storytelling.
---
Proposal for Programming Leading to a Science and Technology Studies Center brought together scholars, scientists and engineers from across the university to discuss ideas and create projects that illuminate issues associated with the responsible development and use of science and technology in globally diverse societies and conditions. The project focused on four themes: cultural studies of science and technology; under-representation in STEM; ethical and legal issues arising from advancements in science and technology; and art and technology.
---
Transnational Black Citizenship After Civil Rights and Decolonization Movements engages faculty throughout the university in developing a humanities-based "think tank" that, through pedagogy and research, makes Ohio State a destination for faculty, postdocs and students who are invested in critical studies of transnational black citizenship. This project will analyze the question, "what is blackness?" — which is less about the study of black people than about defining, studying and teaching about blackness in the 21st century.