Image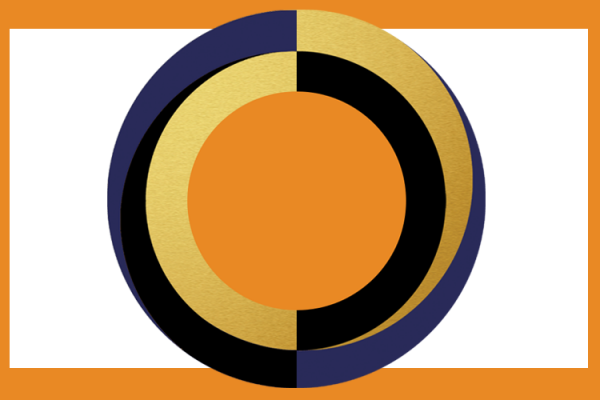 March 8, 2021
3:30PM - 5:00PM
Date Range
Add to Calendar
2021-03-08 16:30:00
2021-03-08 18:00:00
Digital Dialogue Five | Cultural Heritage, Colonialism and Human Rights
ACCESSIBILITY: This event will have live, human captioning provided by PRI Court Reporting. Do you require an accommodation to participate in an event? If so, select yes on the RSVP webform(s) and email globalartsandhumanities@osu.edu. Requests made two weeks before the event will generally allow us to coordinate seamless access, but the university will make every effort to meet requests made after this date. DIALOGUE FIVE | March 8, 3:30-5 p.m. on ZoomCultural Heritage, Colonialism and Human Rights The Society of Fellows Digital Dialogues series brings together artists, scholars and activists working in a range of disciplines aligning with our current theme of Human Rights: Pasts and Futures. Areas of expertise include studies in art, performance and activism; critical human rights; disability; incarceration; Indigeneity; environmental justice; intersectional rhetorics; migrant and refugee rights; race and citizenship; and sexuality, among others. Dialogue five considers the cultural and environmental impacts of colonialism as these affect human rights and communal flourishing. Panelists will examine different styles of colonial violence and the cultural change and contestation that result as indigenous and local communities defend their autonomy. They will especially consider the tension between framing culture and nature as "heritage" and maintaining viable lifeworlds for communities. How has the decolonizing turn across disciplines helped us to interpret these situations? Presenters Mary Hufford (GAHDT Visiting Senior Scholar, Center for Folklore Studies, Ohio State) Sarah Van Beurden (Associate Professor, Departments of History/African and African American Studies, Ohio State) Michelle Wibbelsman (Associate Professor, Department of Spanish and Portuguese, Ohio State) Moderator Dorothy Noyes (Professor, Departments of English and Comparative Studies, Ohio State) Download Digital Dialogues poster File Download3.75 MB
Zoom
OSU ASC Drupal 8
ascwebservices@osu.edu
America/New_York
public
Date Range
Add to Calendar
2021-03-08 15:30:00
2021-03-08 17:00:00
Digital Dialogue Five | Cultural Heritage, Colonialism and Human Rights
ACCESSIBILITY: This event will have live, human captioning provided by PRI Court Reporting. Do you require an accommodation to participate in an event? If so, select yes on the RSVP webform(s) and email globalartsandhumanities@osu.edu. Requests made two weeks before the event will generally allow us to coordinate seamless access, but the university will make every effort to meet requests made after this date. DIALOGUE FIVE | March 8, 3:30-5 p.m. on Zoom Cultural Heritage, Colonialism and Human Rights The Society of Fellows Digital Dialogues series brings together artists, scholars and activists working in a range of disciplines aligning with our current theme of Human Rights: Pasts and Futures. Areas of expertise include studies in art, performance and activism; critical human rights; disability; incarceration; Indigeneity; environmental justice; intersectional rhetorics; migrant and refugee rights; race and citizenship; and sexuality, among others. Dialogue five considers the cultural and environmental impacts of colonialism as these affect human rights and communal flourishing. Panelists will examine different styles of colonial violence and the cultural change and contestation that result as indigenous and local communities defend their autonomy. They will especially consider the tension between framing culture and nature as "heritage" and maintaining viable lifeworlds for communities. How has the decolonizing turn across disciplines helped us to interpret these situations? Presenters Mary Hufford (GAHDT Visiting Senior Scholar, Center for Folklore Studies, Ohio State) Sarah Van Beurden (Associate Professor, Departments of History/African and African American Studies, Ohio State) Michelle Wibbelsman (Associate Professor, Department of Spanish and Portuguese, Ohio State) Moderator Dorothy Noyes (Professor, Departments of English and Comparative Studies, Ohio State) Download Digital Dialogues poster
Zoom
Global Arts and Humanities
globalartsandhumanities@osu.edu
America/New_York
public
Description
ACCESSIBILITY: This event will have live, human captioning provided by PRI Court Reporting. Do you require an accommodation to participate in an event? If so, select yes on the RSVP webform(s) and email globalartsandhumanities@osu.edu. Requests made two weeks before the event will generally allow us to coordinate seamless access, but the university will make every effort to meet requests made after this date.
---
DIALOGUE FIVE | March 8, 3:30-5 p.m. on Zoom
Cultural Heritage, Colonialism and Human Rights
The Society of Fellows Digital Dialogues series brings together artists, scholars and activists working in a range of disciplines aligning with our current theme of Human Rights: Pasts and Futures. Areas of expertise include studies in art, performance and activism; critical human rights; disability; incarceration; Indigeneity; environmental justice; intersectional rhetorics; migrant and refugee rights; race and citizenship; and sexuality, among others.
Dialogue five considers the cultural and environmental impacts of colonialism as these affect human rights and communal flourishing. Panelists will examine different styles of colonial violence and the cultural change and contestation that result as indigenous and local communities defend their autonomy. They will especially consider the tension between framing culture and nature as "heritage" and maintaining viable lifeworlds for communities. How has the decolonizing turn across disciplines helped us to interpret these situations?
Presenters
Mary Hufford (GAHDT Visiting Senior Scholar, Center for Folklore Studies, Ohio State)

Sarah Van Beurden (Associate Professor, Departments of History/African and African American Studies, Ohio State)

Michelle Wibbelsman (Associate Professor, Department of Spanish and Portuguese, Ohio State)
Moderator
Dorothy Noyes (Professor, Departments of English and Comparative Studies, Ohio State)
---
Download Digital Dialogues poster
Advanced
---