Image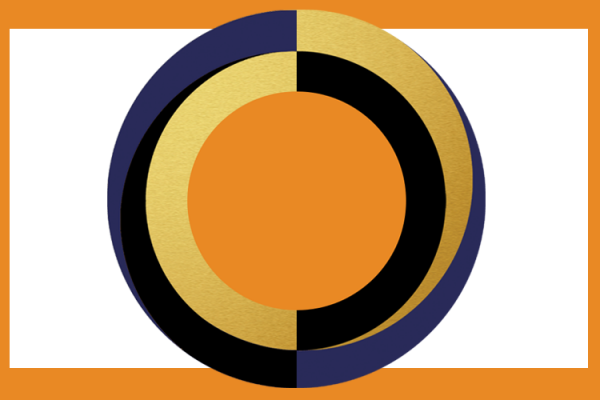 April 5, 2021
3:30PM - 5:00PM
Date Range
Add to Calendar
2021-04-05 15:30:00
2021-04-05 17:00:00
Digital Dialogue Six | Human Rights Beyond Carceral Systems
ACCESSIBILITY: This event will have live, human captioning provided by PRI Court Reporting. Do you require an accommodation to participate in an event? If so, select yes on the RSVP webform(s) and email globalartsandhumanities@osu.edu. Requests made two weeks before the event will generally allow us to coordinate seamless access, but the university will make every effort to meet requests made after this date. DIALOGUE SIX | April 5, 3:30-5 p.m. on ZoomHuman Rights Beyond Carceral Systems The Society of Fellows Digital Dialogues series brings together artists, scholars and activists working in a range of disciplines aligning with our current theme of Human Rights: Pasts and Futures. Areas of expertise include studies in art, performance and activism; critical human rights; disability; incarceration; Indigeneity; environmental justice; intersectional rhetorics; migrant and refugee rights; race and citizenship; and sexuality, among others. In our final dialogue, panelists consider the political utility of human rights frameworks for addressing questions related to carceral systems, including the policing of space, citizenship, identities and difference. Panelists will address the explosion of the prison population in the United States and its link to the technologies of enslavement and also reflect upon the limits of carceral feminism and its turn to policing to resolve gender-based violence. Finally, panelists will consider the role of the arts and humanities in abolitionism and in imagining alternatives to carceral systems. Presenters Dionne Custer Edwards (Director of Learning and Public Practice, Wexner Center for the Arts) Annie Isabel Fukushima (Assistant Professor, Division of Ethnic Studies, University of Utah) Tiyi Morris (Associate Professor, Department of African and African American Studies, Ohio State-Newark) Elaine Richardson (Professor, Department of Teaching and Learning, Ohio State) Mary Thomas (Associate Professor, Department of Women's, Gender and Sexuality Studies, Ohio State) Moderator Jennifer Suchland (Associate Professor, Departments of Women's, Gender and Sexuality Studies and Slavic and East European Languages and Cultures, Ohio State) Download Digital Dialogues poster File Download3.75 MB
Zoom
OSU ASC Drupal 8
ascwebservices@osu.edu
America/New_York
public
Date Range
Add to Calendar
2021-04-05 15:30:00
2021-04-05 17:00:00
Digital Dialogue Six | Human Rights Beyond Carceral Systems
ACCESSIBILITY: This event will have live, human captioning provided by PRI Court Reporting. Do you require an accommodation to participate in an event? If so, select yes on the RSVP webform(s) and email globalartsandhumanities@osu.edu. Requests made two weeks before the event will generally allow us to coordinate seamless access, but the university will make every effort to meet requests made after this date. DIALOGUE SIX | April 5, 3:30-5 p.m. on Zoom Human Rights Beyond Carceral Systems The Society of Fellows Digital Dialogues series brings together artists, scholars and activists working in a range of disciplines aligning with our current theme of Human Rights: Pasts and Futures. Areas of expertise include studies in art, performance and activism; critical human rights; disability; incarceration; Indigeneity; environmental justice; intersectional rhetorics; migrant and refugee rights; race and citizenship; and sexuality, among others. In our final dialogue, panelists consider the political utility of human rights frameworks for addressing questions related to carceral systems, including the policing of space, citizenship, identities and difference. Panelists will address the explosion of the prison population in the United States and its link to the technologies of enslavement and also reflect upon the limits of carceral feminism and its turn to policing to resolve gender-based violence. Finally, panelists will consider the role of the arts and humanities in abolitionism and in imagining alternatives to carceral systems. Presenters Dionne Custer Edwards (Director of Learning and Public Practice, Wexner Center for the Arts) Annie Isabel Fukushima (Assistant Professor, Division of Ethnic Studies, University of Utah) Tiyi Morris (Associate Professor, Department of African and African American Studies, Ohio State-Newark) Elaine Richardson (Professor, Department of Teaching and Learning, Ohio State) Mary Thomas (Associate Professor, Department of Women's, Gender and Sexuality Studies, Ohio State) Moderator Jennifer Suchland (Associate Professor, Departments of Women's, Gender and Sexuality Studies and Slavic and East European Languages and Cultures, Ohio State) Download Digital Dialogues poster
Zoom
Global Arts and Humanities
globalartsandhumanities@osu.edu
America/New_York
public
Description
---
ACCESSIBILITY: This event will have live, human captioning provided by PRI Court Reporting. Do you require an accommodation to participate in an event? If so, select yes on the RSVP webform(s) and email globalartsandhumanities@osu.edu. Requests made two weeks before the event will generally allow us to coordinate seamless access, but the university will make every effort to meet requests made after this date.
---
DIALOGUE SIX | April 5, 3:30-5 p.m. on Zoom
Human Rights Beyond Carceral Systems
The Society of Fellows Digital Dialogues series brings together artists, scholars and activists working in a range of disciplines aligning with our current theme of Human Rights: Pasts and Futures. Areas of expertise include studies in art, performance and activism; critical human rights; disability; incarceration; Indigeneity; environmental justice; intersectional rhetorics; migrant and refugee rights; race and citizenship; and sexuality, among others.
In our final dialogue, panelists consider the political utility of human rights frameworks for addressing questions related to carceral systems, including the policing of space, citizenship, identities and difference. Panelists will address the explosion of the prison population in the United States and its link to the technologies of enslavement and also reflect upon the limits of carceral feminism and its turn to policing to resolve gender-based violence. Finally, panelists will consider the role of the arts and humanities in abolitionism and in imagining alternatives to carceral systems.
Presenters
Dionne Custer Edwards (Director of Learning and Public Practice, Wexner Center for the Arts)

Annie Isabel Fukushima (Assistant Professor, Division of Ethnic Studies, University of Utah)

Tiyi Morris (Associate Professor, Department of African and African American Studies, Ohio State-Newark)

Elaine Richardson (Professor, Department of Teaching and Learning, Ohio State)

Mary Thomas (Associate Professor, Department of Women's, Gender and Sexuality Studies, Ohio State)
Moderator
Jennifer Suchland (Associate Professor, Departments of Women's, Gender and Sexuality Studies and Slavic and East European Languages and Cultures, Ohio State)
---
Download Digital Dialogues poster
Advanced
---