Image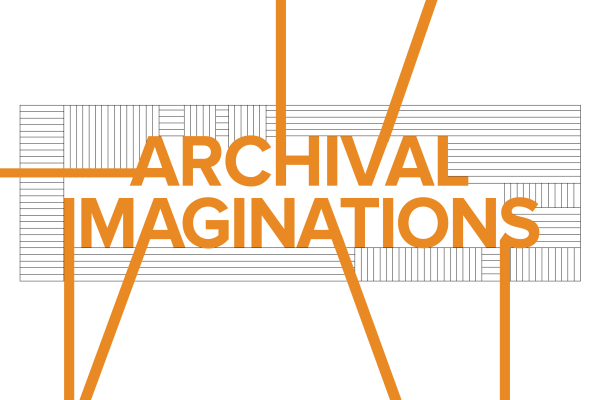 February 8, 2023
3:30PM - 5:00PM
Date Range
Add to Calendar
2023-02-08 15:30:00
2023-02-08 17:00:00
Digital Dialogue Three | Performing Archives: Bodies, Histories, Memory
About the Digital Dialogues Series The 2022-23 Society of Fellows programming brings together scholars, artists, activists and archivists to explore the concept of the "archive" as a mode of inquiry, invention and knowledge production. Troubling static notions of context and singular histories, the year's workshops provide an opportunity to explore established canons and conventions that sustain certain ways of knowing and remembering and the incompleteness of the historical record thereby engaging the power of archival practices as mechanisms of social justice.  Digital Dialogue Three | Performing Archives: Bodies, Histories, Memory Digital Dialogue Three acknowledges the role of the embodiment in the creation and pluralization of archives. Panelists will consider the body as a living archive — as a site of knowledge production and cultural memory. Sharing their artistic and scholarly practices, panelists activate the memories of marginalized bodies and catalog the stories of intentional community building in response to social injustice. In addition to expanding notions of the archive, panelists will consider the limitations of the construct of the archive for thinking about memory work and for imagining new futures.  Featuring Harmony Bench (Moderator) Associate professor, Department of Dance Brian Harnetty Interdisciplinary artist and member of the current Society of Fellows' faculty cohort Crystal Michelle Perkins Assistant professor, Department of Dance Michelle Wibbelsman Associate Professor, Department of Spanish and Portuguese
Zoom
OSU ASC Drupal 8
ascwebservices@osu.edu
America/New_York
public
Date Range
Add to Calendar
2023-02-08 15:30:00
2023-02-08 17:00:00
Digital Dialogue Three | Performing Archives: Bodies, Histories, Memory
About the Digital Dialogues Series The 2022-23 Society of Fellows programming brings together scholars, artists, activists and archivists to explore the concept of the "archive" as a mode of inquiry, invention and knowledge production. Troubling static notions of context and singular histories, the year's workshops provide an opportunity to explore established canons and conventions that sustain certain ways of knowing and remembering and the incompleteness of the historical record thereby engaging the power of archival practices as mechanisms of social justice.  Digital Dialogue Three | Performing Archives: Bodies, Histories, Memory Digital Dialogue Three acknowledges the role of the embodiment in the creation and pluralization of archives. Panelists will consider the body as a living archive — as a site of knowledge production and cultural memory. Sharing their artistic and scholarly practices, panelists activate the memories of marginalized bodies and catalog the stories of intentional community building in response to social injustice. In addition to expanding notions of the archive, panelists will consider the limitations of the construct of the archive for thinking about memory work and for imagining new futures.  Featuring Harmony Bench (Moderator) Associate professor, Department of Dance Brian Harnetty Interdisciplinary artist and member of the current Society of Fellows' faculty cohort Crystal Michelle Perkins Assistant professor, Department of Dance Michelle Wibbelsman Associate Professor, Department of Spanish and Portuguese
Zoom
Global Arts and Humanities
globalartsandhumanities@osu.edu
America/New_York
public
Description
About the Digital Dialogues Series
The 2022-23 Society of Fellows programming brings together scholars, artists, activists and archivists to explore the concept of the "archive" as a mode of inquiry, invention and knowledge production. Troubling static notions of context and singular histories, the year's workshops provide an opportunity to explore established canons and conventions that sustain certain ways of knowing and remembering and the incompleteness of the historical record thereby engaging the power of archival practices as mechanisms of social justice. 
---
Digital Dialogue Three | Performing Archives: Bodies, Histories, Memory
Digital Dialogue Three acknowledges the role of the embodiment in the creation and pluralization of archives. Panelists will consider the body as a living archive — as a site of knowledge production and cultural memory.
Sharing their artistic and scholarly practices, panelists activate the memories of marginalized bodies and catalog the stories of intentional community building in response to social injustice. In addition to expanding notions of the archive, panelists will consider the limitations of the construct of the archive for thinking about memory work and for imagining new futures. 
---
Featuring
Harmony Bench (Moderator)
Associate professor, Department of Dance
Brian Harnetty
Interdisciplinary artist and member of the current Society of Fellows' faculty cohort
Crystal Michelle Perkins
Assistant professor, Department of Dance
Michelle Wibbelsman
Associate Professor, Department of Spanish and Portuguese
Advanced
---