August 11, 2022
Announcing the AU'22 Digital Dialogues and Workshops
Image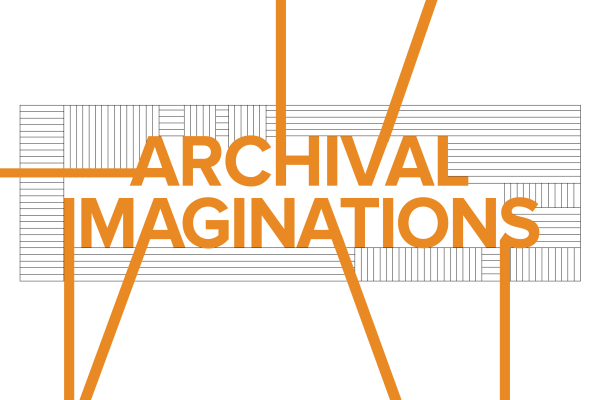 Description
The Global Arts + Humanities Discovery Theme is pleased to announce our autumn 2022 lineup of events, including our Society of Fellows Digital Dialogues series and accompanying workshops. The theme for 2022-23 is Archival Imaginations. 
This year's programming brings together scholars, artists, activists and archivists to explore the concept of the "archive" as a mode of inquiry, invention and knowledge production. Troubling static notions of context and singular histories, the year's Digital Dialogues and workshops provide an opportunity to explore established canons and conventions that sustain certain ways of knowing and remembering and the incompleteness of the historical record thereby engaging the power of archival practices as mechanisms of social justice. 
---
Accessibility: We strive to host inclusive, accessible events that enable all individuals, including individuals with disabilities, to engage fully. To request an accommodation or for inquiries about accessibility, please email globalartsandhumanities@osu.edu.
---
Digital Dialogues
DIGITAL DIALOGUE ONE | Archive Violence and Justice 
October 11, 3:30-5 p.m. (Zoom)
In the first dialogue, scholar-archivists will offer key concepts and framing questions to advance our conversation about decolonizing public history, archiving multi-voiced and community collections, the ethics and politics of memorialization, and governmentality and surveillance in documentation, among other topics.
Featuring: Sine Hwang Jensen (Asian American and Comparative Ethnic Studies Librarian, Berkeley Ethnic Studies Library, University of California- Berkeley); Tara Hart (Managing Archivist, Whitney Museum of American Art and Visiting Assistant Professor, School of Information, Pratt Institute); Jennifer R. O'Neal (Confederated Tribes of Grand Ronde; Archivist and Assistant Professor of Indigenous, Race and Ethnic Studies, University of Oregon)
Moderator: Michelle Wibbelsman (Associate Professor of Spanish and Portuguese, Ohio State) 
RSVP NOW
 
DIGITAL DIALOGUE TWO | Queer Archives: Let the Record Show
November 1, 3:30-5 p.m. (Zoom)
In this dialogue, novelist, playwright, screenwriter, nonfiction writer, AIDS historian and journalist, Sarah Schulman, will discuss her groundbreaking oral history research and award-winning book, Let the Record Show: A Political History of ACT UP, NY 1987-1993. This dialogue will focus on the possibilities and challenges of qualitative research in building an archive of LGBTQ experience and the impact of such work for creating new entry points to LGBTQ public health and wellness. 
Featuring: Sarah Schulman (Distinguished Professor of the Humanities, CUNY) 
Moderator: Amy Fairchild (Dean of the College of Public Health, Ohio State)
RSVP NOW
---
Workshops
WORKSHOP ONE | Urgent Archives: Enacting Liberatory Memory Work
September 8, 10-noon, Barbie Tootle Room (Ohio Union)
The workshop will explore notions of archival temporalities and how time is racialized along axes of power. Registered attendees will be sent an excerpt from Urgent Archives: Enacting Liberatory Memory Work, to read in preparation.
Workshop leader: Michelle Caswell (Associate Professor of Archival Studies, University of California-Los Angeles)
Moderator: Wendy S. Hesford (Professor of English, Ohio State)

RSVP NOW
WORKSHOP TWO | Queer Archives and "Gay Propaganda" Laws
November 17, 3:30-5 p.m. (Zoom)
As we witness efforts to police the open expression of LGBTQ identities, archives become a matter of survival. They not only preserve a record of a diverse cultural life at risk of erasure but also provide documentation of violence and oppression. This workshop imagines strategies for building and operationalizing archives of the present for a queer future.
Workshop leader: Alexander Sasha Kondakov (Assistant Professor of Sociology, University College Dublin, Ireland)
Moderator: Philip Gleissner (Assistant Professor of Slavic and Eastern European Languages and Literature, Ohio State)
RSVP NOW
---