June 11, 2020
Announcing the 2020-21 Society of Fellows Cohort
Image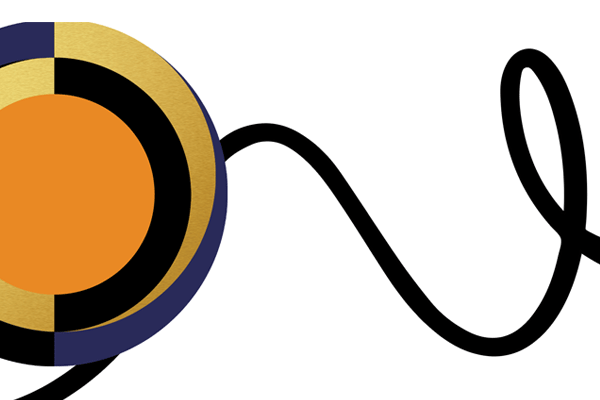 Description
The Global Arts + Humanities is proud to announce the 2020-2021 Society of Fellows. The theme for our inaugural cohort is Human Rights: Pasts and Futures.
The Society of Fellows brings Ohio State faculty from across the disciplines together to share research around an annual cross-disciplinary theme. The goals of the Society are to support faculty research and creative practices that highlight the transformative power of the arts and humanities to address global challenges and social needs; develop shared responses; and facilitate the multi-disciplinary exchange of ideas and methods. In addition to participating in a biweekly seminar, fellows will participate in monthly Cross-Disciplinary Digital Dialogues and a culminating public event.
Stay tuned for details on the public-facing events.
---
Facilitators
WENDY S. HESFORD
Faculty Director, Global Arts + Humanities
Professor, Department of English
Ohio Eminiment Scholar of Rhetoric, Composition and Literacy
Hesford's research and teaching focus on the transformative role that critical human rights literacy plays in exposing the violence of representation, revealing hidden, repressed and silenced stories. She is the author of six books including Spectacular Rhetorics: Human Rights Visions, Recognitions and Feminisms. 
AMY SHUMAN
Humanities Faculty Fellow, Global Arts + Humanities
Professor, Department of English
Shuman specializes in narrative, literacy, political asylum, disability, food customs, feminist theory and critical theory. She is a Guggenheim Fellow and the recipient of numerous awards including 2015 Distinguished Scholar Award. She is the author of six books, the most recent (with Carol Bohmer), Rejecting Refugees: Political Asylum in the 21st Century.
---
Fellows
THOMAS DAVIS
Associate Professor, Department of English
Project title: Unnatural Attachments: The Arts of Environmental Justice
Project abstract: Davis' project conceptualizes the relationship between attachment formation to place and its impact on environmental humanities research and activism. He details the conditions under which attachments are made and unmade by examining twentieth- and twenty-first-century fiction, and visual art that includes contemporary drone art by Indigenous activists contesting pipelines and mineral extraction. 
PALOMA MARTINEZ-CRUZ
Associate Professor, Department of Spanish and Portuguese
Project title: Becoming Essential: A Neoliberal Fantasy of the Migrant Worker's Body
Project abstract: Martinez-Cruz's research examines how the pandemic has engendered new conversations about who is an "essential" worker and argues that a mapping of south-to-north migrations should be informed by a human rights perspective.
 
TRISTAM MCPHERSON
Associate Professor, Department of Philosophy
Project title: Rights and Responsibilities of the Anthropocene
Project abstract: McPherson will explore the Anthropocene through three linked ethical questions relating to non-human animals, individual responsibility and methodologies for the study of ethics. He hopes to develop novel ethical concepts to enable political actors to better address pressing global challenges.
 
ILA NAGAR
Associate Professor, Department of Near Eastern Languages and Cultures
Project title: Language and Propaganda: Being Muslim, Female or LGBTQ+ in Contemporary India
Project abstract: In India, politicians and news media weaponize language to diminish democratic principles and incite violence against non-dominant populations. Nagar studies how supporters of the Indian movement toward Hindu fundamentalism use linguistic trickery to marginalize Muslims, women, and LGBTQ communities. 
ELAINE RICHARDSON
Professor, Department of Teaching and Learning
Project title: Underlying Conditions: Black Women, Girls and Corona — A One-Woman Show
Project abstract: Richardson will create a one-woman show that illuminates how intersecting gender, class and racial vulnerabilities shape Black women and girls' experiences navigating the COVID-19 pandemic and the systemic inequities that structure their lives.
INÉS VALDEZ
Associate Professor, Department of Political Science
Project title: Human Rights and Cultures of Empire: Labor Rights, Migrant Rights and the Origin of Contemporary Democracy
Project abstract: Valdez's project explores the imperial genealogy of labor and immigrant rights during the late nineteenth and early-twentieth centuries. During this period, the white working class in the U.S. and English settler colonies — both foreign and native — adopted imperial discourses of racial hierarchy to exclude migrants of color from jobs and land, shaping the meaning of popular sovereignty.
SARAH VAN BEURDEN 
Associate Professor, Departments of History African and African American Studies
Project title: Rights and Restitution: The Past and Future of Cultural Heritage
Project abstract: Van Beurden will develop her project on the repatriation of Belgian colonial collections by addressing the distance between the theory of human rights and UNESCO regulations on cultural heritage and the persistent demands for the restitution of African colonial collections that have recently reemerged in force.
 
JOEL WAINWRIGHT
Professor, Department of Geography
Project title: Race, Space and the Formation of Law in Belize
Project abstract: Does sovereignty always precede the rule of law, or does the rule of law produce sovereignty? In his study of the colonization of indigenous lands of the Americas, Wainwright hypothesizes that the rule of law arrives as a means of ordering space, bodies and justice, realizing an immanent structure of racial difference.
Advanced
---