April 28, 2021
Announcing the Graduate Professional Development Grant Awardees
Image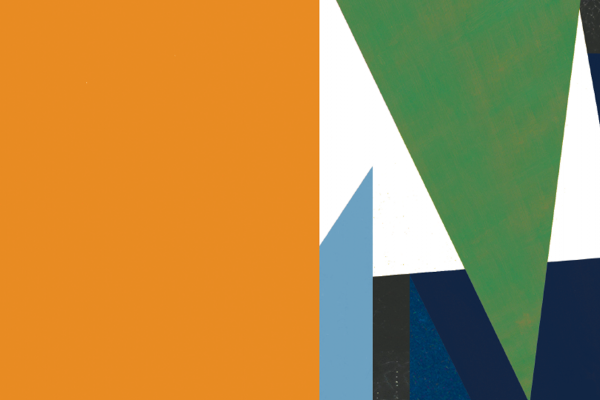 Description
The Global Arts + Humanities is pleased to announce the recipients of our Graduate Professional Development grants. These graduate professional development positions aim to:
Embed graduate students in humanities and arts MFA or PhD programs in university entities or initiatives involved in cross-disciplinary research/creative work to facilitate the student's professional development.
Establish a mentoring framework that will guide the student's engagement, illustrate best practices and thresholds for achievement and hone praxis-base.
---
Graduate Professional Development Grant Recipients
OHIO PRISON EDUCATION EXCHANGE
Principal Investigators | Mary Thomas (WGSS) and Tiyi Morris (AAAS)
Award Term | Three semesters
The Ohio Prison Education Exchange Project addresses unjust prohibitions to higher education for those involved in the state of Ohio's criminal justice system by building a robust, interdisciplinary, cross-campus, sustainable prison education project. This grant will support the communication about our growing project to a range of audiences and will aid in the planning and implementation of up to 20 new in-prison courses in collaboration with the Ohio Department of Rehabilitation and Correction for academic years 2022-23 and 2023-24.
---
NARRATIVE JOURNAL
Principal Investigator | Jim Phelan (English)
Award Term | Three semesters
This grant will support an assistant to the editor position for the journal Narrative. The journal's purpose is to publish cross-disciplinary research on stories and storytelling. It investigates the media, the forms, the functions and the effects of one of the most fundamental ways humans have developed to make sense of their experiences in the world. The investigations the journal publishes draw on work in literary studies, philosophy, cognitive sciences, social sciences, linguistics, medicine, science studies and more.
---
ANTI-RACISM IN THE ARTS
Principal Investigator | Nadine George-Graves (Dance)
Award Term | Three semesters
This grant will support the Department of Dance to build an Anti-Racism in the Arts certificate program and cultivate community partnerships. The certificate program will focus on interdisciplinary approaches to understanding how internalized, interpersonal, institutional and cultural racism shapes artistic fields and practices. The curriculum will bring together area studies in dance; theater; art; music; African American and African studies; social work; education and human ecology; and Women's, Gender and Sexuality Studies, among others.
---
T&I EDUCATION, LANGUAGE ACCESS AND SOCIAL CHANGE
Principal Investigator | Patricia Seiber (DEALL)
Award Term | Three semesters
As the new home of millions of immigrants from every part of the world, the US is a deeply multilingual environment. However, due to the longstanding privileging of standard English, the multilingual nature of US society is often systematically obscured and institutionally neglected. Translation and interpreting (T&I) professionals and T&I education have a significant role to play in fostering diversity, equity and inclusion and social change through language access. This grant will provide support to incubate a series of academic enrichment initiatives designed to leverage the resources within and beyond Ohio State to address student, institutional and community needs, while also allowing the mentee to develop a project of their own.
---
PROMUSICA COLUMBUS
Principal Investigator | Danielle Fosler-Lussier (Music)
Award Term | Two semesters
During the spring 2021 semester, Ohio State's School of Music piloted an internship program in partnership with a ProMusica Chamber Orchestra. ProMusica is a leader in programming concerts that include popular music styles and compositions made by people of color and women. Building on the success of the pilot, the current grant will support two new intern placements: one in autumn 2021 and one in spring 2022. In addition to training for the student, this internship placement will help the School of Music connect with ProMusica's extensive diversity and community outreach efforts.
---
PICTURING BLACK HISTORY: A PARTNERSHIP WITH GETTY IMAGES
Principal Investigator | Nicholas Breyfogle (History)
Award Term | Three semesters
This grant will provide GA support to the editors of Origins: Current Events in Historical Perspective on the new project "Picturing Black History: A Partnership with Getty Images." Getty Images is the world's largest photographic archive, and Origins reaches a global audience of 250,000 readers each month. This collaboration will produce photographic essays written for the public that engage with Black history as depicted in Getty's photos and written by expert scholars. This collaboration will also produce related videos and teacher lesson plans and resources for each of these essays. This combination of photographic evidence and historical insight will enrich public understanding of Black history for readers all over the world, and especially for students in secondary schools and colleges.
---