January 18, 2023
Arts, Humanities and Wicked Problems
Image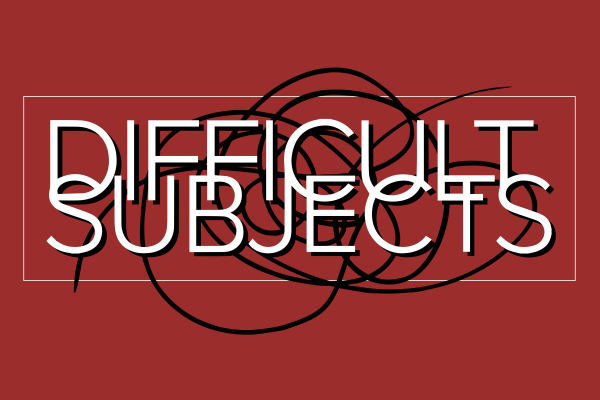 Description
As part of the Interdisciplinary Research Forum, co-sponsored by TDAI and the Sustainability Institute, the Global Arts + Humanities Discovery Theme led a panel on "Arts and Humanities and Wicked Problems" (November 8, 2022). GAHDT Faculty Director, Wendy S. Hesford and Christa Teston (Associate Professor, English) moderated the dialogue and were joined by Hannah Kosstrin (Associate Professor, Dance) and Amy Youngs (Associate Professor, Art) – both faculty in the arts and humanities who described how their theories, practices and methods respond to today's wicked problems. 
Wicked problems are large-scale problems that are resistant to singular solutions – that is, they are problems that are multi-causal and multidimensional. They are challenging to solve precisely because they are systemic and intertwined with other problems. Wicked problems push the boundaries of disciplinary understanding and call for cross-disciplinary collaborations: the integration of diverse perspectives and multifaceted solutions. The arts and humanities are fluent in dealing with such complexities with methods and practices that center deep observation, listening, empathy and imaginative possibilities – modes that are essential to ethical decision-making and knowledge equity.
Building on this context, panelists discussed how they operationalize artistic, historical and humanistic approaches to confounding and critical problems like intercultural misunderstanding and human exceptionalism. These issues reveal the challenges of charting an ethical and critically-reflexive path and prompt questions like: Who determines what counts as knowledge? How do we capture knowledge as an iterative, embodied and relational process?
Programs such as the Global Arts + Humanities Discovery Theme have helped to usher in a shift that acknowledges the impact of the integration of arts and humanities perspectives in cross-disciplinary collaborations. This shift has involved diversifying our understanding of impact as a recursive process and demystifying disciplinary protocols and evaluation systems. One of the key contributions of the arts and humanities, which GAHDT has tried to advance, is that we understand "solutions" like social change as processes and not as destinations. Not only must the metrics used to discern impact attend to progress, but they must chart an ethical path that counters solutions that reproduce exclusivity and hierarchy.
To learn more about the Global Arts + Humanities Discovery Theme's interventions, visit our Impact page.
---