May 13, 2020
AshokaU MILLIONS OF CHANGEMAKERS Award
Image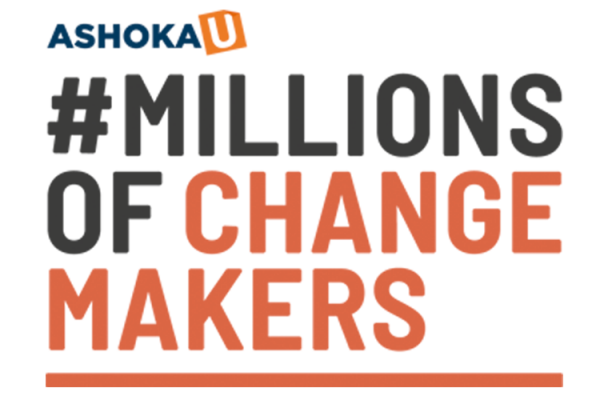 Description
The Global Arts + Humanities Discovery Theme has been named a 2020 #MillionsofChangemakers finalist by Ashoka U for its broad-based support of meaningful community initiatives. A visual presentation of some of our initiatives can be viewed on the Ashoka U website.
 
---
---
About Ashoka U and #MillionsofChangemakers
Ashoka U is an organization that advocates for the expansion of changemaker education: an educational approach that advances the competencies of empathy, collaboration, creative problem-solving and systems thinking. Their goal is to prepare our graduates to become agents of change in the workforce and the world. The #MillionsofChangemakers campaign promotes college and university programs that support partnerships between educational institutions and other stakeholders in a variety of communities. Receiving a #MillionsofChangemakers award indicates a broad-based institutional commitment to continuing to build and support these bridges.
---
Our submissions
Global Arts + Humanities was awarded for its support of projects including Be the Street; Design Matters in Brazil, DaNCe2U #MentalHealth; and the Livable Futures Field Schools, among others. Each of these programs is anchored in what Ernst Boyer believed was the mission of higher learning institutions: "The academy must become a more vigorous partner in the search for answers to our most pressing social, civic, economic, and moral problems;" what he referred to as 'the scholarship of engagement.'
---
Other 2020 winners
University of Virginia, Tec de Monterrey, Florida International University
---
2020 jury
Winners were selected from a pool of 37 applicants by a panel of five judges made of up Ashoka staff from around the world.
---