August 30, 2023
Human Rights on the Move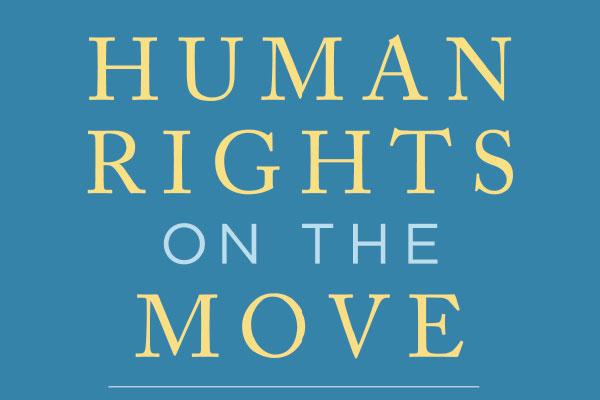 With support from the Global Arts + Humanities and Wexner Center for the Arts, Momar Ndiaye, Amy Shuman, and Wendy Hesford's forthcoming edited volume, Human Rights on the Move (2024), will launch OSUP's book series, On Possibility: Social Change and the Arts and Humanities.
Among the contributors are several Ohio State faculty, GAHDT faculty and GAHDT Society of Fellows members: Victor Espinosa (Sociology); Guisela Latorre (WGSS); Paloma Martinez-Cruz (French and Italian/English); Momar Ndiaye (Dance); Tiyi Morris (AAAS); Elaine Richardson (Teaching and Learning); Mary Thomas (WGSS); and Jennifer Suchland (Slavic and WGSS).
The forthcoming collection foregrounds arts and humanities methods and practices in their critical engagement with and new formulations of the promise of human rights and its confounding paradoxes. In this regard, Human Rights on the Move considers both the potential and limitations of human rights to address the many forms of human rights violations, including the carceral systems that prevent movement, the gendered and racial restrictions placed on movement, the lack of access that assures movement only for those who have the ability to move, the forced movement of slavery and the histories of movements such as settler colonialism. Facing violence and persecution, people move with the hope of more livable and equitable futures.
Although some policy makers and scholars regard human rights policy to be ineffectual, people experiencing human rights violations on the ground are in desperate need of attention and action. By examining human rights from the perspective of artists and scholars working on the ground with people across the globe, this book offers new insights and new ways of rethinking human rights
---