November 8, 2020
K'acha Willaykuna Distance Unlearning Hour
Image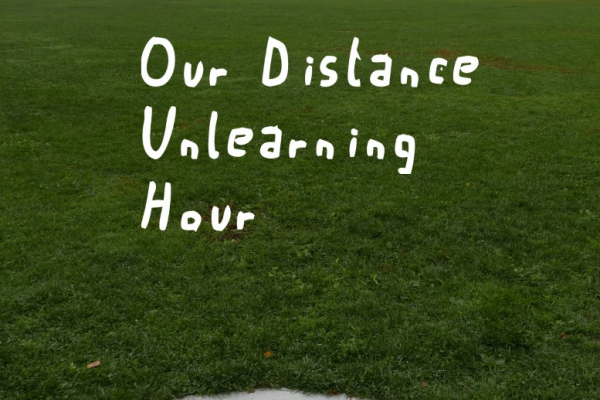 Description
Our Distance Unlearning Hour is a virtual development of K'acha Willaykuna's spring 2020 Our Unlearning Hour and an offshoot of our autumn 2019 This Decoloniality? Reading Group. In Spring 2021, we will be meeting vritually on Zoom on Fridays from 1-2pm.
The Zoom link below is to be used for all workshops, reflections, and Our Distance Unlearning Hours (ODUHs) this Spring 2021 semester.
Zoom link: https://osu.zoom.us/j/97288808801?pwd=VUtyckJnQTFYUzduWUlMSXcxd2xQUT09
Meeting ID: 972 8880 8801
Password: 564776
This space is open to all and includes the participation of OSU faculty, undergraduate and graduate students, lecturers and staff as well as international participants, participants from other institutions, members of indigenous communities and artists. It is a space for reflecting on indigenous arts and humanities and for developing exercises of "unlearning" grounded in decolonial approaches, interdisciplinary methodologies, and indigenous meaning-making practices. Our Fall 2020 Collaborative Writing Google document with session recordings and information about K'acha Willaykuna's autumn 2020 events is available here. 
Inspired by the visit of Mapuche artist Sebastián Calfuqueo Aliste in autumn 2019, and in preparation for future K'acha Willaykuna indigenous artist residencies, each week we exchange ideas and reflect together as a community about methods and practices informed by indigenous epistemologies. We use this space to discuss short readings and other media resources shared by members of the K'acha Willaykuna group throughout the semester and to engage artist collaborations. At the end of each hour, we produce a short newsletter with a summary of that morning's session and links to resources for everyone in the K'acha Willaykuna project. These resources are brief and accessible, supplementing the more research-focused ongoing bibliography for the project.
News Filters:
---