April 28, 2021
Registration Open for the Global and Popular Music Experience
Image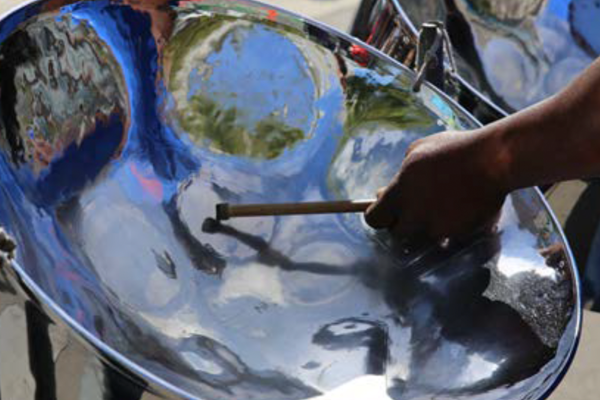 Description
Registration recently opened for the Global and Popular Music Experience, a new addition to the many outreach programs offered by the School of Music.
Directed by Rick Palese, a lecturer in music education, and funded by a Global Arts + Humanities Discovery Theme grant, this program offers an opportunity for high school students to experience music-making and learning within global and popular traditions. Under the guidance of expert teachers and Ohio State student leaders, participants will play in a steel band, participate in either an Andean music ensemble or African drum ensemble, and explore hip-hop or rock/pop/eclectic styles in an encouraging, fun and interactive environment.
In addition to performing and creating, students will learn about the rich cultural contexts related to the music they play. Students will also participate in performances that are free and open to the public.
This inaugural offering has an enrollment limit of 30 students. A limited pool of scholarship funding is available to support participation for those who would otherwise find it financially prohibitive.
---
Eligibility
This Global and Popular Music Experience program is designed for students entering grades 9-12 in the 2021-22 school year.
The program is designed for students with various levels of musical experience and background; prior music study is not required, but it is certainly welcome. The program gladly accepts both beginners and skilled musicians.  
---
Learn More
Find full details, registration and scholarship information at go.osu.edu/globalpopmusic-2021
---
Downloadable poster
---