Image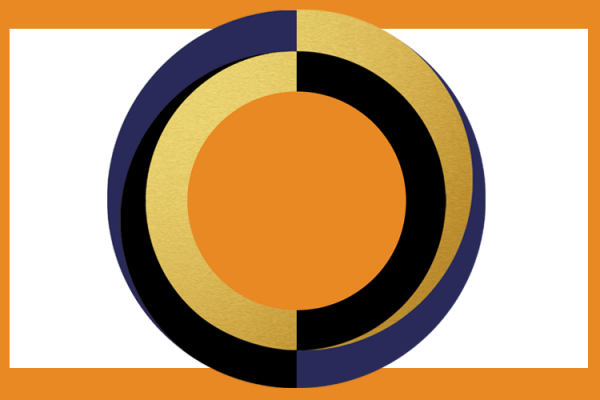 October 29, 2021
12:30PM - 2:00PM
Date Range
Add to Calendar
2021-10-29 11:30:00
2021-10-29 13:00:00
Graduate Workshop with Anna Tsing
Accessibility: This event will have live, human transcription provided for all attendees. To request additional accommodations, complete the RSVP webform and email brooke.10@osu.edu. Extinction | Imagination Across Difference Anna Tsing is Professor of Anthropology at the University of California, Santa Cruz, and the Niels Bohr Professor at Aarhus University in Denmark, where she is the director of the Aarhus University Research on the Anthropocene. She is the author of The Mushroom at the End of the World: On the Possibility of Life in Capitalist Ruins (Princeton, 2015). Moderators: John Brooke (History, Anthropology, CHR) and Christopher Otter (History) How might we draw from the diversity of experiences and forms of empirical knowledge in addressing the environmental crisis of our times? How might we attend to inequalities and histories of injustice and yet form coalitions? How might we use the wealth of attention varied disciplines and vocations have offered in tracing human versus nonhuman histories — and yet without aiming to engulf other ways of being and knowing within our own? This workshop uses the project Feral Atlas: The More-than-Human Anthropocene to raise these questions. Feral Atlas argues that a juxtaposition of varied modes of empiricism — from Indigenous knowledge to natural science to poetry — can show us the "patchy Anthropocene" that we need to acknowledge to address social and environmental challenges, both local and planetary. RSVP Email brooke.10@osu.edu This event is co-sponsored by the Center for Historical Research and Department of Anthropology
Zoom
OSU ASC Drupal 8
ascwebservices@osu.edu
America/New_York
public
Date Range
Add to Calendar
2021-10-29 12:30:00
2021-10-29 14:00:00
Graduate Workshop with Anna Tsing
Accessibility: This event will have live, human transcription provided for all attendees. To request additional accommodations, complete the RSVP webform and email brooke.10@osu.edu. Extinction | Imagination Across Difference Anna Tsing is Professor of Anthropology at the University of California, Santa Cruz, and the Niels Bohr Professor at Aarhus University in Denmark, where she is the director of the Aarhus University Research on the Anthropocene. She is the author of The Mushroom at the End of the World: On the Possibility of Life in Capitalist Ruins (Princeton, 2015). Moderators: John Brooke (History, Anthropology, CHR) and Christopher Otter (History) How might we draw from the diversity of experiences and forms of empirical knowledge in addressing the environmental crisis of our times? How might we attend to inequalities and histories of injustice and yet form coalitions? How might we use the wealth of attention varied disciplines and vocations have offered in tracing human versus nonhuman histories — and yet without aiming to engulf other ways of being and knowing within our own? This workshop uses the project Feral Atlas: The More-than-Human Anthropocene to raise these questions. Feral Atlas argues that a juxtaposition of varied modes of empiricism — from Indigenous knowledge to natural science to poetry — can show us the "patchy Anthropocene" that we need to acknowledge to address social and environmental challenges, both local and planetary. RSVP Email brooke.10@osu.edu This event is co-sponsored by the Center for Historical Research and Department of Anthropology
Zoom
Global Arts and Humanities
globalartsandhumanities@osu.edu
America/New_York
public
Description
Accessibility: This event will have live, human transcription provided for all attendees. To request additional accommodations, complete the RSVP webform and email brooke.10@osu.edu.
---
Extinction | Imagination Across Difference
Anna Tsing is Professor of Anthropology at the University of California, Santa Cruz, and the Niels Bohr Professor at Aarhus University in Denmark, where she is the director of the Aarhus University Research on the Anthropocene. She is the author of The Mushroom at the End of the World: On the Possibility of Life in Capitalist Ruins (Princeton, 2015).
Moderators: John Brooke (History, Anthropology, CHR) and Christopher Otter (History)
---
How might we draw from the diversity of experiences and forms of empirical knowledge in addressing the environmental crisis of our times? How might we attend to inequalities and histories of injustice and yet form coalitions? How might we use the wealth of attention varied disciplines and vocations have offered in tracing human versus nonhuman histories — and yet without aiming to engulf other ways of being and knowing within our own?
This workshop uses the project Feral Atlas: The More-than-Human Anthropocene to raise these questions. Feral Atlas argues that a juxtaposition of varied modes of empiricism — from Indigenous knowledge to natural science to poetry — can show us the "patchy Anthropocene" that we need to acknowledge to address social and environmental challenges, both local and planetary.
---
RSVP
Email brooke.10@osu.edu
---
This event is co-sponsored by the Center for Historical Research and Department of Anthropology
---