Image

Slide Text
Embodied Practices for Re-Imagining Our Relationship with Nature
On-demand experiences and practices for connecting to the ecosystem you live in
Fun Facts
Advanced
Image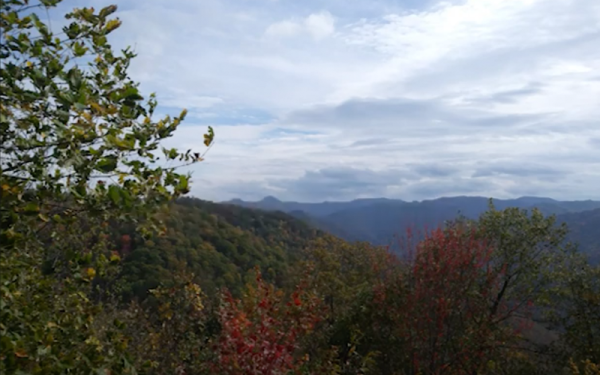 Image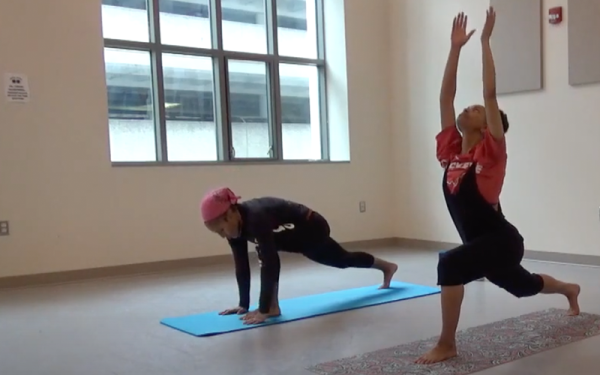 Image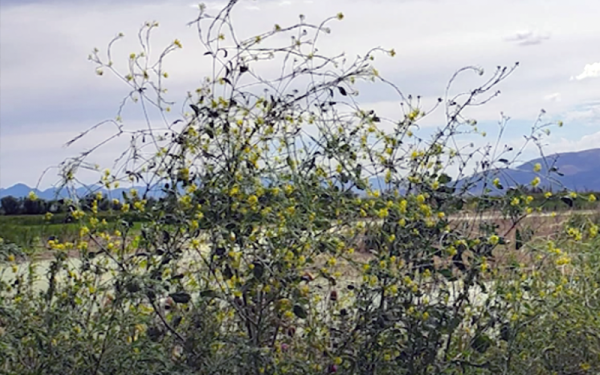 Text
About the Author
KARA KOMARNITSKY
Kara Komarnitsky is an undergraduate fellow in the Global Arts and Humanities' 2021-22 Society of Fellows cohort. A dance major with minors in environmental science and business, Komarnitsky's work approaches the complexity of human interconnection with the planet, pulling inspiration from the natural world and environmental research. While her primary medium is dance, Komarnitsky regularly uses projections, film, sound and interactive technology to create immersive performance experiences, as well as extending this research into her teaching practices for yoga and dance. She received her 200-hour Yoga Teacher Certificate in July 2020 from Brittany Andrews and has also completed an Adaptive Yoga 20-hour Certificate from Abigail Atkinson and an Embracing Yoga's Roots 200-hour Certificate from Susanna Barkataki.
---
Project Overview
Intellectually understanding our physical interdependence with the environment around us is different from actually living in that understanding. Our ability to live differently in our relationship with the environment begins with imagining new ways of perceiving it. This research project developed three different practices for accessing our physical awareness of interconnection with the ecosystems around us and recognizing our relationships with ecosystems where we may not traditionally look for them. Through movement, presence, and intention, we may discover new ways of being and support for our human and non-human communities.
I began this research with the question: how can movement help individuals become more aware of their physical interconnectedness with the environment? Using my experience in dance, intermedia, and Yoga practices, I explored several modes of creative access to this question and collected feedback about the experiences to make them more accessible to diverse audiences. The three activities below are the results of my research and provide grounding experiences that can be listened to or experienced in and around your home or incorporated into your own practices. Each one guides your attention to the connections between your body and whatever ecosystem you are living in (with some focus on urban ecosystems) and provides the space to form a personal connection that may shape new perspectives and actions towards it.
---
Accordion Header

Experiences
Text
This meditation is intended to be listened to in an indoor space where you can be comfortable and relaxed. Before starting the video, please find somewhere to sit or lie down and support yourself with pillows, blankets or other props as needed. You may want a journal or something to write on nearby.
Text
This audio walk is intended to be experienced during a walk around your neighborhood, it can be experienced elsewhere but know that it will start and end in the same place. Before starting the video, please collect what you may need to be outside for about thirty minutes and exit whatever building you may be in.
Text
I designed this Yoga Asana class to focus on the values of interconnection and the Yama of asteya (non-stealing). It incorporates Yoga mythology and stories to illustrate the way that intentional action is connected to sustainability. You are welcome to use the lesson plan as a format for your own Yoga class if you are a teacher or incorporate the prompts into your personal Yoga practice. The class that resulted was taught in February 2022 but was not documented in order to allow the students to experience the class without distraction. 
An on-demand version of the class is available below. Before beginning, please ensure that you have some space around you and something soft to practice on.
Text
Cahill, Kate, et al. A Field Guide to Ilanding: Research Scores for Urban Ecologies. 53rd State Press, 2017.
Hanh Thich Nhât. How to Connect. Parallax Press, 2020.
Jamail, Dahr. The End of Ice: Bearing Witness and Finding Meaning in the Path of Climate Disruption. The New Press, 2020.
Kolbert, Elizabeth. Under a White Sky: The Nature of the Future. Thorndike Press, a Part of Gale, a Cengage Company, 2022.
Pattanaik, Devdutt. Yoga Mythology: 64 Asana and Their Stories. LLEWELLYN, 2022.